CraftGasm
As for the Minecraft 1.8 update that is supposed to come out tomorrow (9/2/14) do NOT update your client. Stay on a 1.7 client version until we make a protocol update that will allow users to connect on either version.
Information on the update
You can force your client to stay on 1.7.10 by clicking the edit profile button in the launcher
Then select 1.7.10 from the drop down menu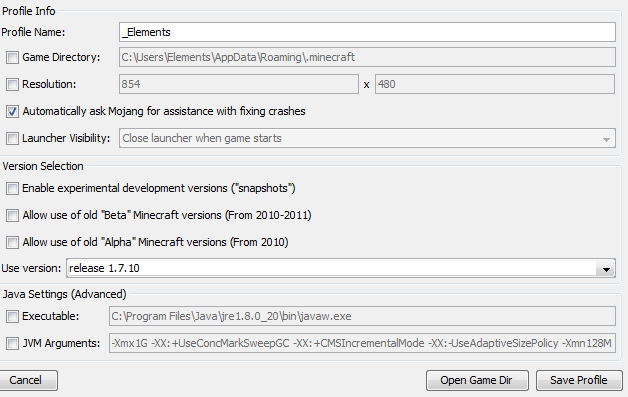 The vanilla server is coming back
. I can confirm! We dont have an exact release date however its going to be pretty barebones. 50k world border. Tree Assist and auto replant (just to keep the terrain fresh) Drop down spawn, no shop, no PVP kits, no protection. Here are some preview images;
There will be a scavenger hunt on entry for some really nice items, more on that later. Post feedback please!
Today at 2:00 AM EST the server and the website may be on and off as we preform a planned database migration. Thanks!
There will be a sale starting now for the next 10 days! Sale ends on 8/24/14!

30% off all packages

!